The shoot actually wrapped early today! So I have time to blog this:
A few years ago I was appointed something called Associate Artist of
The Substation
. This means, I suppose, that I can get events like this! Since it would be boring (for me) to launch just one book, I asked three other Malaysians along, so we can have a
makan
and
minum
party.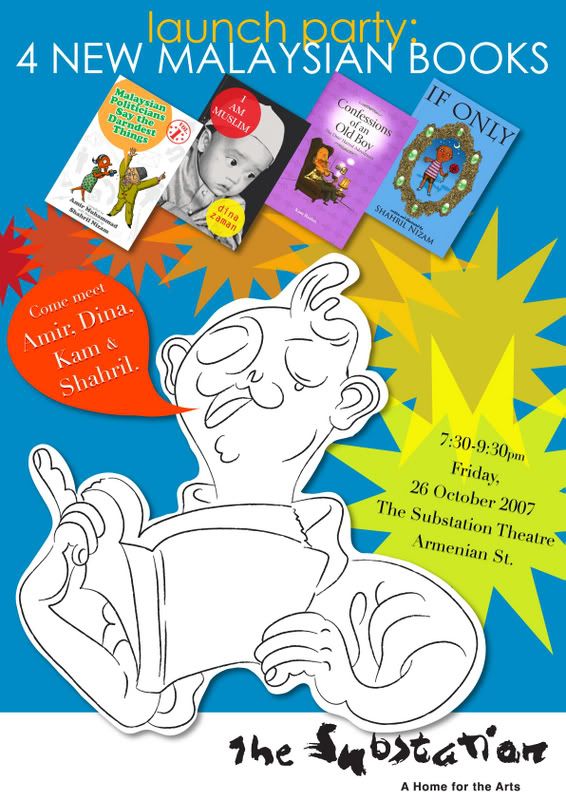 Do come if you happen to be in Singapore. Dina can't make it but will be represented (or impersonated?) by teacher/performer Charlene Rajendran, which should entail a whole different barrel of fun.
Poster by
SN
.