The 18th edition of the
Tromsø International Film Festival
in Norway has a Malaysian Focus! This is on the heels of Tokyo, Pusan, San Francisco, Brisbane and all those other film festivals that have chosen to Focus on our country in the past three years or so.
The festival runs 15-20 January and will show work by me, Yasmin Ahmad, Tan Chui Mui and James Lee. I would have liked to attend (I've never been so far north) but I had to turn down the invite since I have to concentrate on
New Malaysian Essays 1
.
Anyways, this is the Festival Director's introduction to the Malaysian section: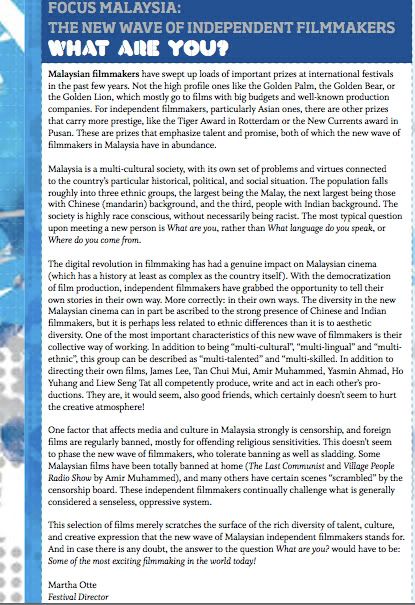 Even though I will not be shooting any new movies for at least a few years, it does my heart good (it sure does) that our work manages to travel somehow. But home is where it's at.